My Boyfriend and My Bisexuality
Do you feel confused? I want you to know how to handle these big changes in your relationship and decide what to do. This is one type of homosexuality. People who are bisexual are individuals who like girls and guys. They are attracted to both girls and guys and would be willing to date either of them. Bisexuality is as simple as that. People tend to make it more complex than it actually needs to be.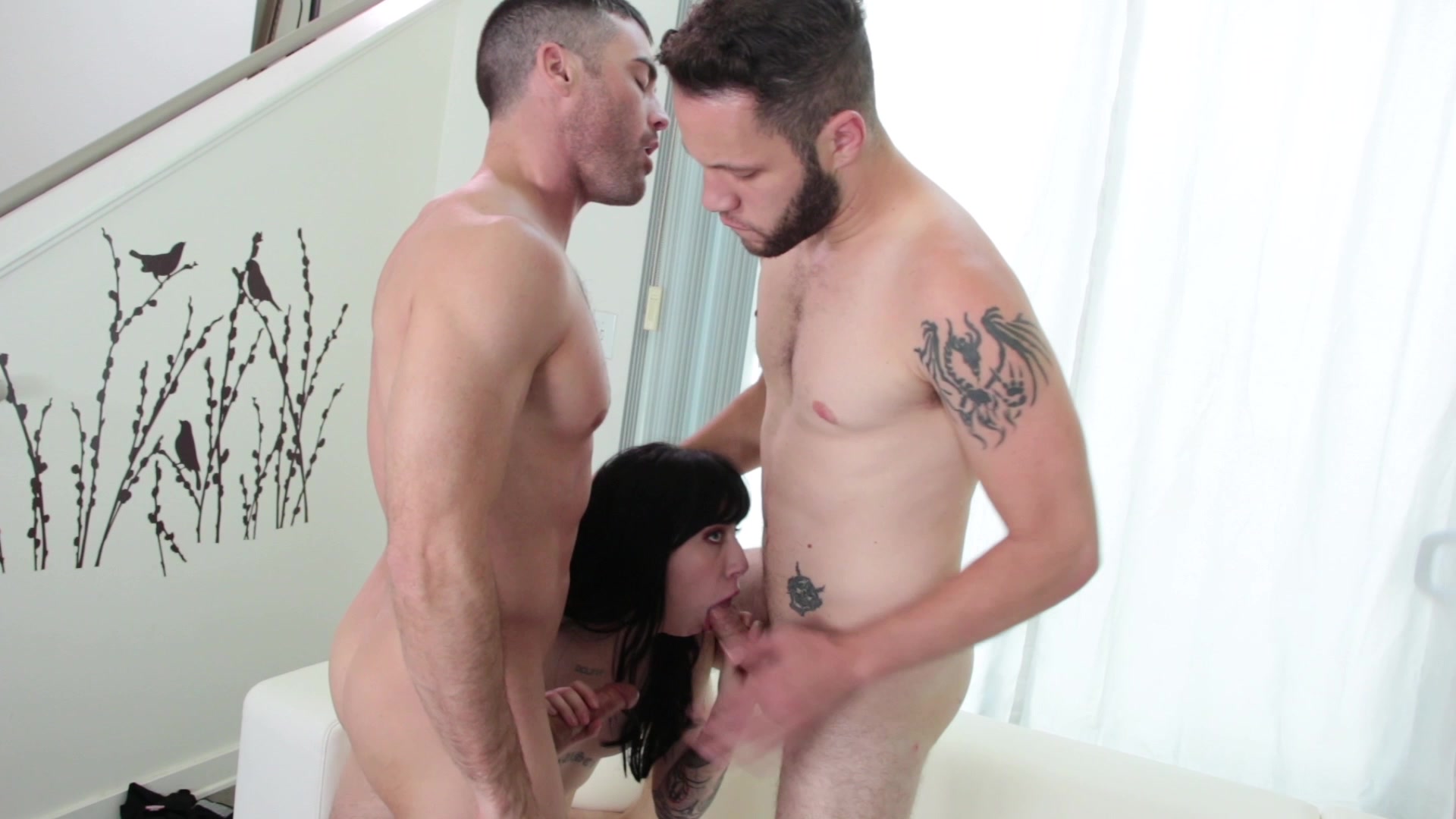 This is a common misconception that people have while dating a bisexual person. In short, no. Your boyfriend is not any more likely to cheat on you because he is bisexual. Of course, you should be aware of the fact that your boyfriend could cheat. If you catch your boyfriend cheating on you, treat it as you would treat any other cheating incident.
As mentioned before, your boyfriend being bisexual can cause a lot of stress for him. His family and friends might not accept him for who he is. He might be made fun of or put down because of this. You should make sure that he knows that you love him for who he is. You can be there to back him up if his friends or family have anything negative to say to him. You can encourage him by simply reminding him that you are on his side and that you truly care about him as a person.
Other than that, you should continue to support your boyfriend like you would have before you knew he was bisexual!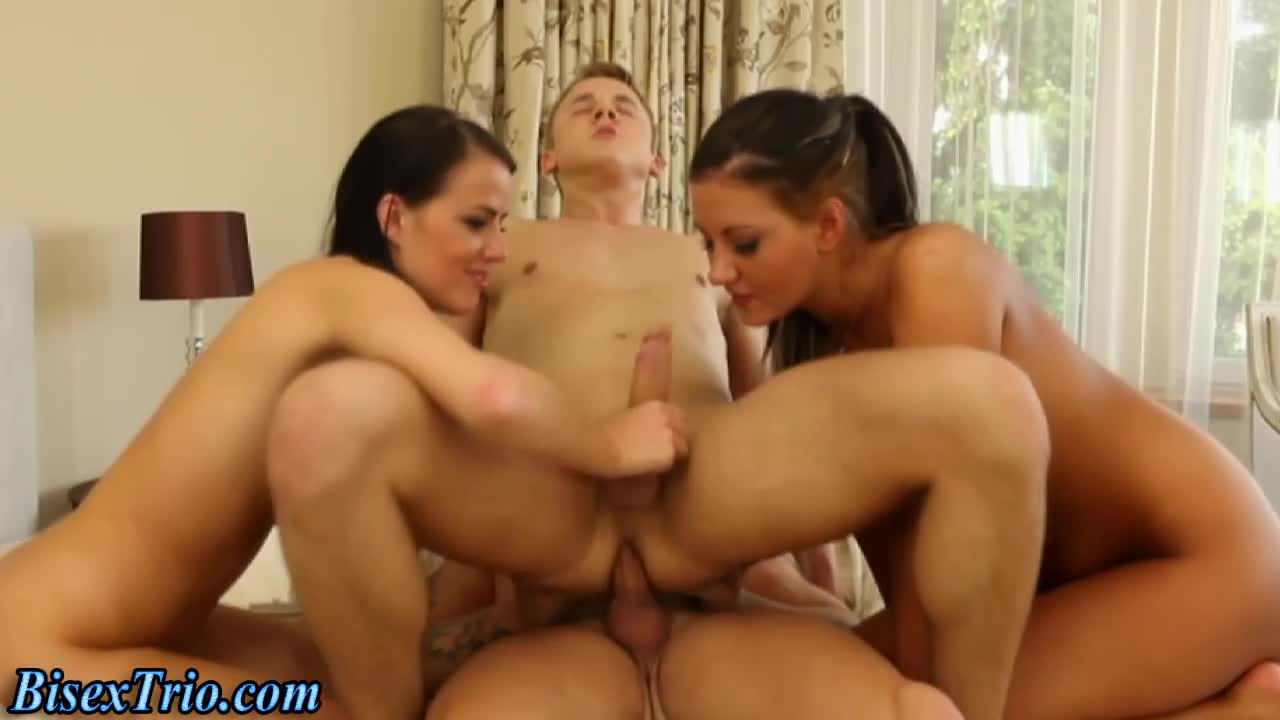 Make sure you are loving him and encouraging him when he needs it. You absolutely should not tell anyone that your boyfriend is bisexual without his permission. You need to respect his privacy and allow him to tell people if and when he is ready. One of the biggest reasons for this is that people are not always accepting of homosexual individuals. This is true of all topics that revolve around your boyfriend. This added encouragement can be very helpful.
He needs your love and support as his girlfriend. Some people disagree with homosexuality for a number of different reasons. If you think that homosexuality is not okay, you need to make a decision. You can either support your boyfriend despite your differences or you can break up with him. There are things that couples disagree with all the time.
Watch Next
You can try to work with yourself too. If you absolutely cannot accept your boyfriend or change your mind about the way you see homosexuality, you should break up with your boyfriend.
This major difference in views could eventually break the two of you up anyway.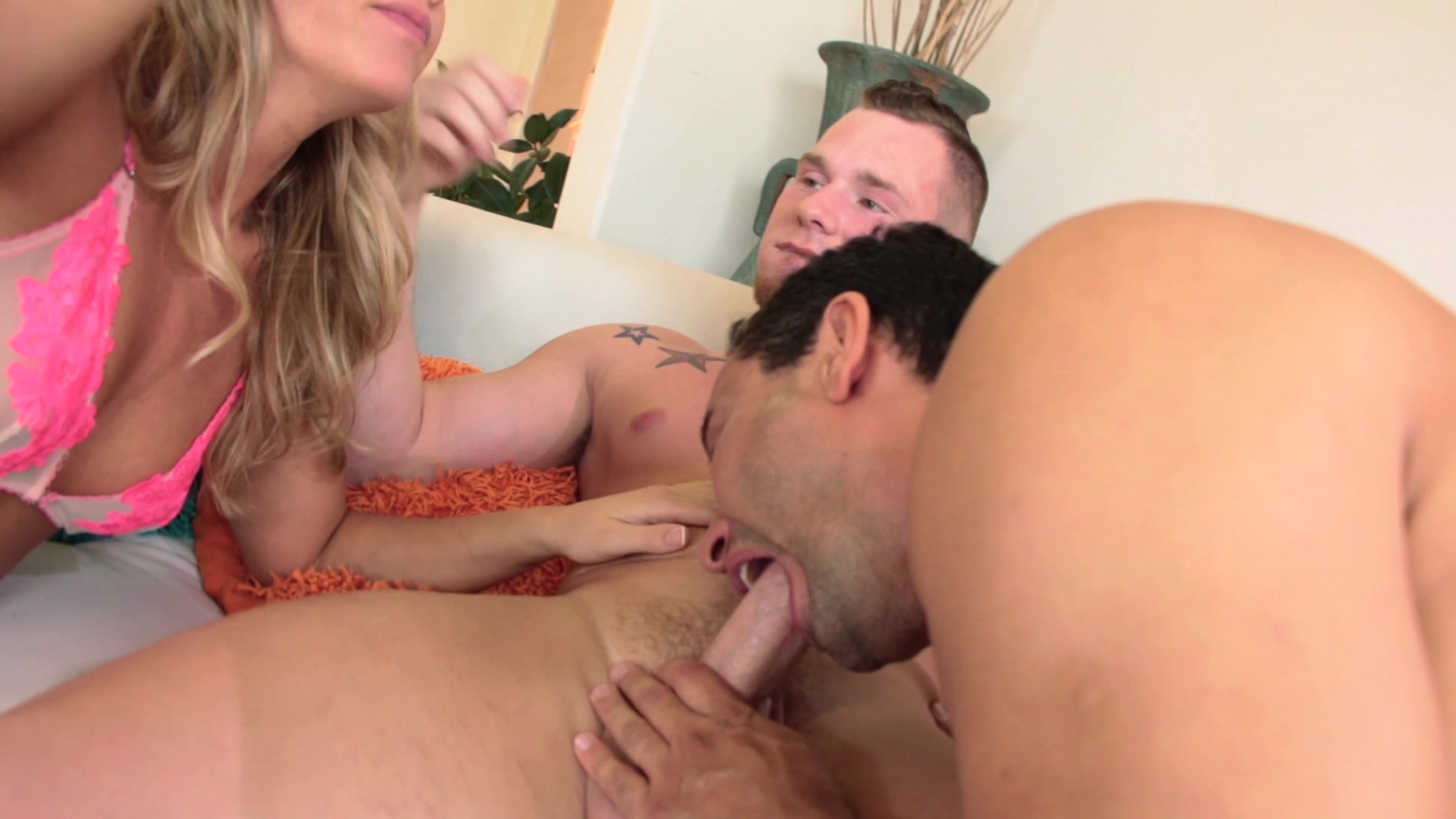 If your boyfriend is bisexual, you should love and support him as you always have. You and your boyfriend can continue your relationship happily without any issues whatsoever. Many bisexual individuals are happily dating or married to heterosexual individuals.
If you have any questions about this topic or another topic, feel free to leave us a comment. We will do our best to answer your questions! Known for always choosing the wrong guys or messing up relationships, Sonya was finally able to change her approach and mindset when it came to dating which helped her eventually find the man of her dreams and become happily married. You can read more about me here. I just found out that my boyfriend is bisexual.
I still love him. Help me to be open minded about my situation. Thank you. I feel like this is cheating. Hey Felicia! I have a very similar problem and have no idea what to do with it.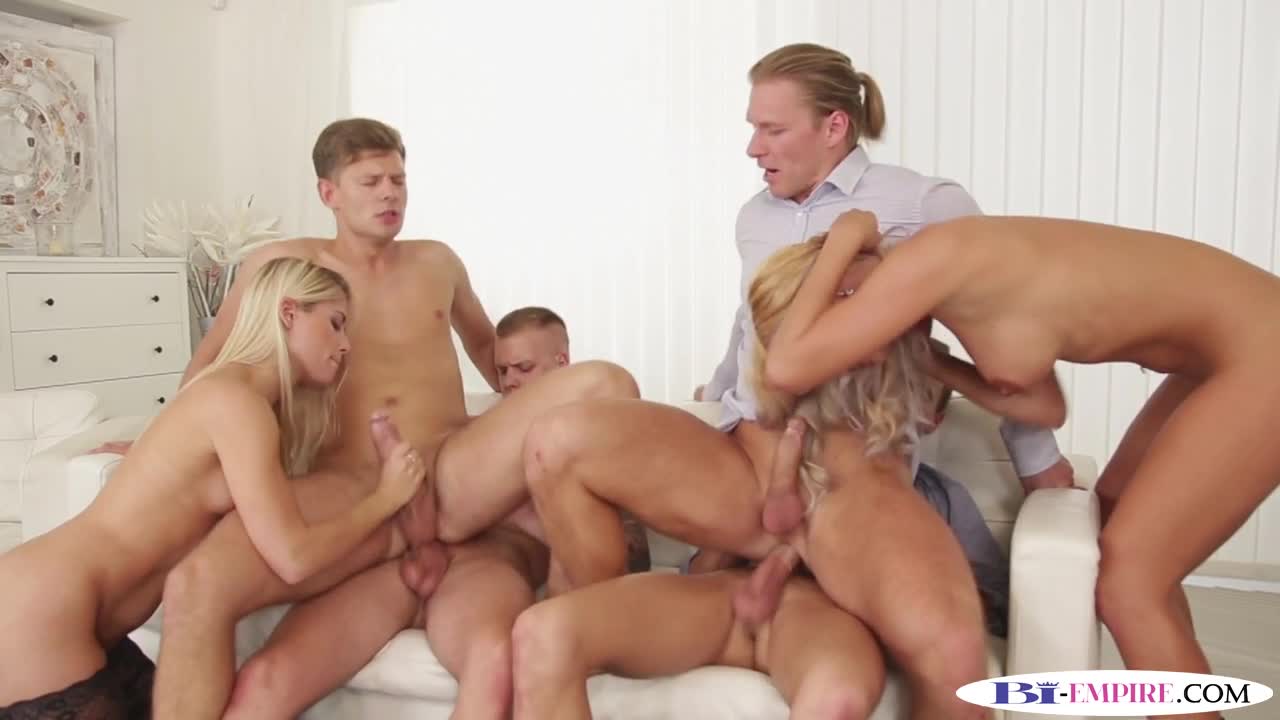 My boyfriend asked if he can make out with other guys in clubs every now and then. It feels like the best solution would be a breakup but at the same time, I really love my partner and think that maybe we could try to become non-exclusive for a few months and see if it works.
However, he was never able to accept that part of himself so he buried it. We were madly in love. He wants a future with me but is afraid if he doesnt figure out his sexuality and accept himself now, he will make things worse in the future. He suggests going on a break for him to figure things out, but my friends are telling me he is being selfish and I should leave.
He dropped this bomb on me 1 week ago.
My Boyfriend Is Bisexual: What Should I Do?
He admits that he was truly happy with being with me until 1 week ago when he started thinking about how he hasnt accepted his sexuality. Since then, he said he slowly put in less effort in our relationship and feels less for me. I dont know what to do, how to make things better or where to find strength from. He also has been watching a lot of gay fetish porn.
He admits to talking to guys and planning meet ups but says he always backs out. We were actually very happy before I found out. He said he has an addiction to porn and this has slowly evolved from that. A part of me feels that this is truly who he is and that my kids and I are a cover up for his secret life. He said he just wants me and only me for the rest of his life.
I want monogamy and trust. That day, we walked my dog around Central Park and talked politics.
Watch My Bisexual Boyfriend porn videos for free, here on heynounce.com Discover the growing collection of high quality Most Relevant XXX movies and clips. No other sex tube is more popular and features more My Bisexual Boyfriend scenes than Pornhub! Browse through our impressive selection of porn videos in HD quality on any device you own. Nov 17,   By the definition of bisexual, your boyfriend can date men or women. It can be confusing, but it makes more sense if you think about the meaning of bisexual and how it all works. Because your boyfriend is bisexual, you might be wondering if he would leave you to go date a guy. This is a legitimate concern that we will get into later. heynounce.com - the best free porn videos on internet, free.
His OkCupid profile had boasted an impressive job in political media. He had declared his sexuality on his profile, too. I'd missed it. It didn't come up until our second date, after I'd disclosed my own sexual history. Being a writer, it's not easy for me to hide. Anyone with a web connection can read all about how I'd worked as a stripper through college and, for a brief stint, as a call girl during graduate school. I had begun blogging about my sexual experiences as early asbut I was outed in an even bigger way inwhen my image appeared on the cover of the New York Post with the headline, "Bronx Teacher Admits: 'I'm an Ex-Hooker.
Bi sex boyfriend
I had started stripping because I'd been broke-but I had also been sexually curious. Now these experiences were a part of me.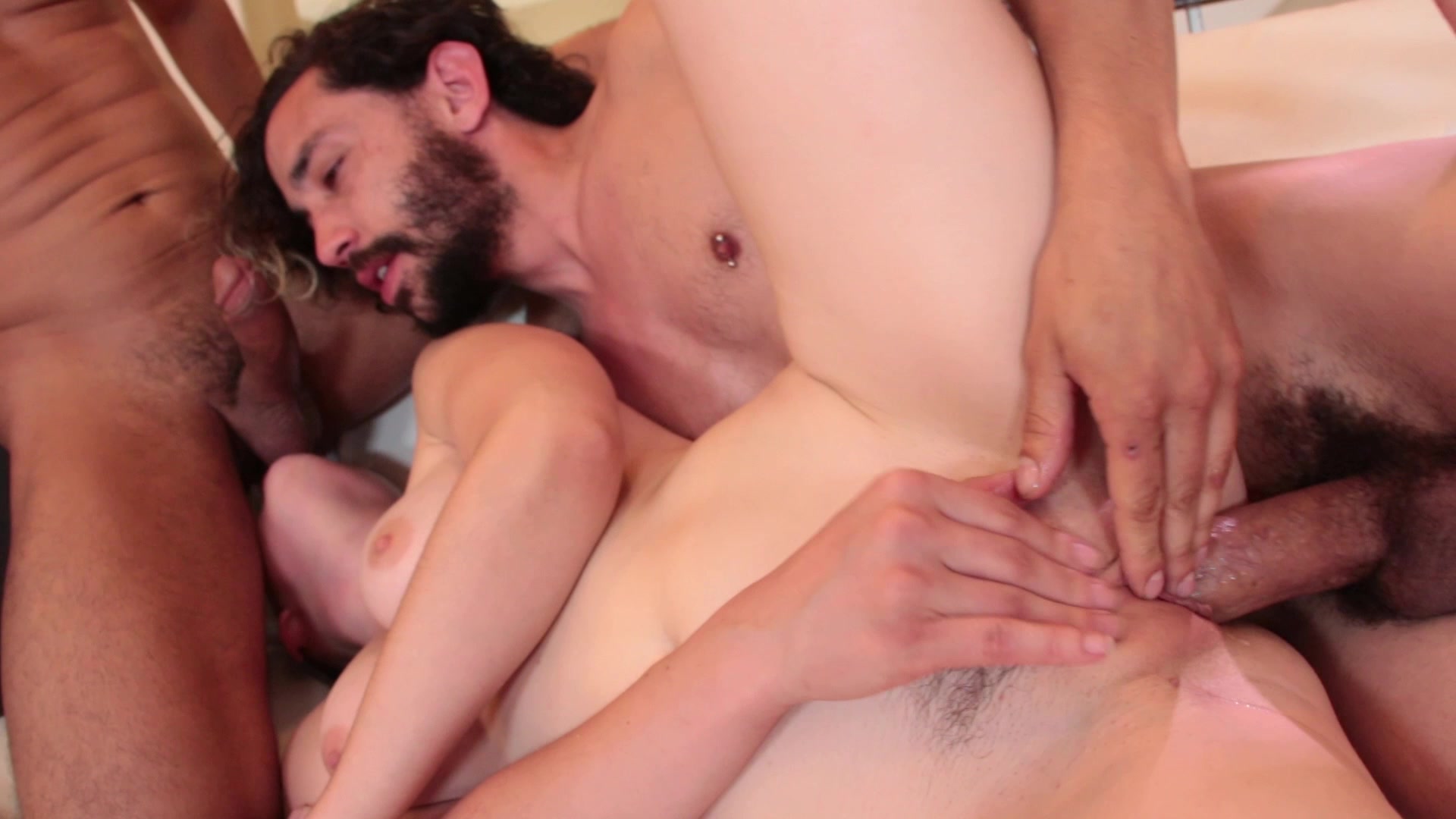 I'd grown used to awkward silences after this monologue. But Arran said he could relate and talked about his own coming out. That's when I began to realize my prejudices. The most common misconception about bisexual people is that they're indecisive or confused.
The stereotype is: "You're either straight, gay, or lying.
Even now, there are few representations of bisexuals on television. As a result, many people whose sex lives are not easily labeled still feel compelled to live in the closet. Having kept my former occupation a secret, I knew what it was like: You deny parts of yourself and your past from the people around you out of fear of rejection.
You deny parts of yourself even from yourself. Arran had said he wasn't looking for anything serious when we'd met, but things moved fast. Less than a month later, we were an item.
He sent me love poems. He brought me flowers every other week. On our sixth date, he played his guitar while singing an awkward cover of "Sea of Love. He wasn't just willing to watch home-decorating reality shows; he did so enthusiastically. I loved it! It also freaked me out. Arran seemed too good to be true. Although we got along in every other way, I began to second-guess our sexual compatibility. Despite the fact that it was Arran who first suggested we be monogamous, I feared that he hadn't dated enough people in his lifetime-specifically, enough men.
Years before, Arran had been in a sexual relationship with his coworker, Steve, and Arran said he fit so comfortably into Steve's gay lifestyle that Arran assumed he himself was gay. Months later, he moved to New York City to attend graduate school and met a woman who became his wife. After the divorce, he'd only had a few relationships, all with women. Steve was the only guy that Arran had ever been with. And even then, Arran said, "There was a lot of stuff we never did. When Arran told me he was bisexual, I could have just believed him and accepted that he was happy with me and our sex life.
But I was insecure.
Similar searches my husband is gay women love gay men gay wife watches gay boyfriend wife watching gay homemade bi husband bi friends wife watches husband go gay bi friend bi husband and wife women watching gay sex blonde bi mmf bi boy bisexual boyfriend bi boyfriend surprise wife watches gay bisex boyfriend bi boyfriend threesome bisexual. Apr 04,   What Life Is Really Like When Your Boyfriend Is Bisexual. Inside my complicated world of dating, sex, and ex jealousy. By Melissa Petro. Apr 4, Stocksy. Watch Bisexual Boyfriend porn videos for free, here on heynounce.com Discover the growing collection of high quality Most Relevant XXX movies and clips. No other sex tube is more popular and features more Bisexual Boyfriend scenes than Pornhub! Browse through our impressive selection of porn videos in HD quality on any device you own.
The men I was used to dating were easy to please in bed. And though Arran was initially bashful around the subject of sex, I got the sense he was eager to experiment. I follow Dan Savage's GGG rule, where a healthy sexual relationship relies on both partners being "good, giving, and game," but I'm not as uninhibited as I let guys assume.
Even at my wildest, I'm used to very particular and, in some ways, traditional sexual experiences.
I kept wondering what Arran truly wanted. So, three months into our relationship, we decided to experiment. At a sex shop in the West Village, we learned the difference between a vibrator and a dildo, along with the benefits of silicone over rubber, and found the perfect strap-on for me to slip into Arran's virgin ass.
Back at home, I took it out of the package, unbuckled the leather straps, and tried it on. The leather looked and felt sexy. I liked the way it smelled.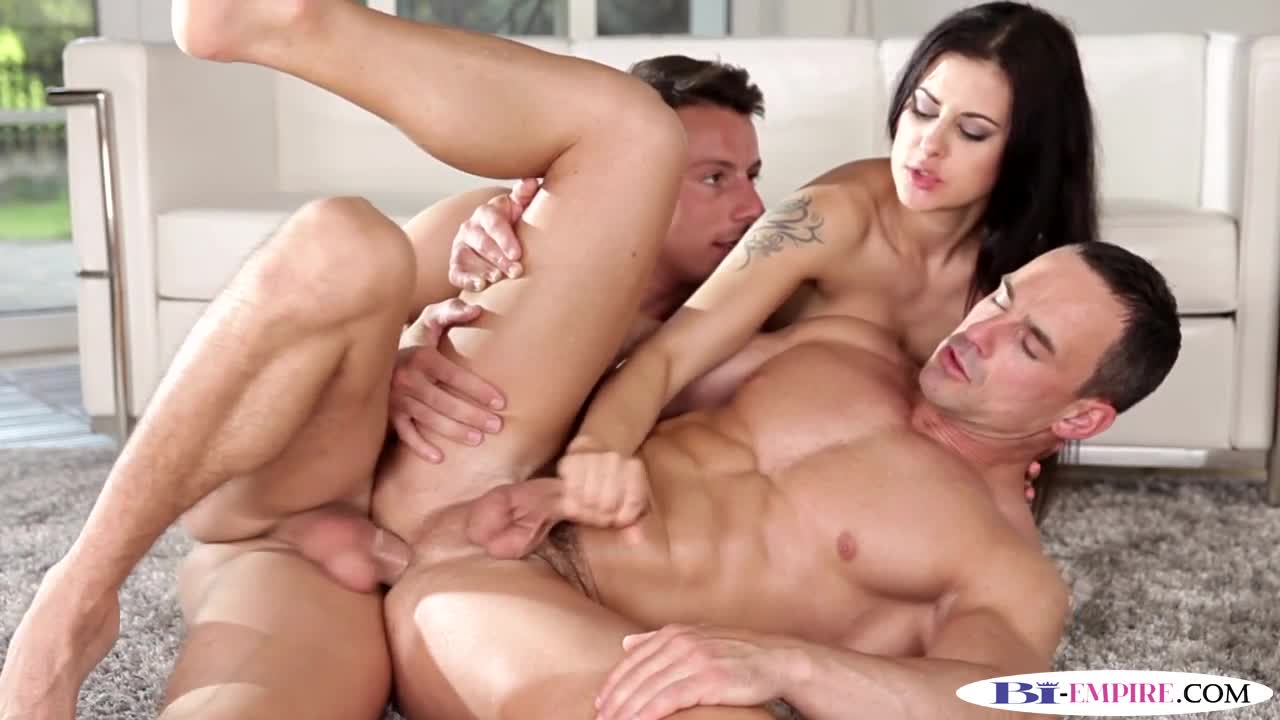 To my relief, I felt turned on. Arran went down on me, and watching him suck the prosthetic was different, but not terrible. Then, we put it aside and had "regular" sex. The idea of pegging was exciting. It was also scary.
Even though lots of straight guys like to be pegged, trying the act brought my concerns about Arran's sexuality to the surface.
The Stigmas of Male Bisexuality in Porn - SLUTEVER
When we eventually did it, I had trouble getting into it and had no clue what I was doing. It was frustrating and confusing. The whole time, I wondered if he secretly wished he were having sex with a guy.
As a sex worker, I was used to performing. But I didn't want to perform anymore.
Next related articles: